The new Microwave+Convection combo oven arrived
Posted 2023-01-20 | Back to blog index
The new Microwave+Convection combo oven arrived! It replaces our 19-year-old National one that decided to no longer turn on but instead sounded like there was a bee stuck inside it.
Would have gotten a new Panasonic (the new name for National) but all the new ones are smaller. Hitachi came highly recommended by friends I asked.
First things first is to wire it up, Japan-style. Instead of three-prong plugs, we have a earth terminal you screw an earth wire into.
Seeing as how we now live in 2023, the first step in setting up your oven is of course to connect it to the Internet.
It pulled the time automatically, no blinking 00:00 here!
Totally Normal Ovening™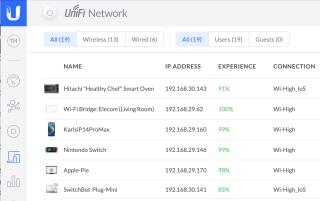 We were all waiting for it...
The firmware update for my oven! Gotta have that or it might burn the house down...
Initially it has you run a burn-in cycle to burn away the oils from manufacturing.
And when it was done of course I got a notification on my phone!
Well now all I need is to find something to heat up and test it!
One final note of oddness is that the oven has a circuit diagram on the side of it?
Very Japanese: out of the 4 items on the first page of the auto menu, you have defrost/reheat rice, and heat up sake/nihonshu.
Reheat bread comes down at 8
At least it has a beef jerky mode!
Update on 2023-01-22:
First cookies, first biscuits out of the oven - looking good so far!